A Classic Venue, Reinvented
What was once an iconic theatre from the silent film era is now your home for Uptown entertainment and special occasions. The Granada maintains its classic Spanish-Revival style with modern twists — making it the perfect place for private parties, public functions and live performances. With downtown amenities and an Uptown vibe, our mix of exceptional food and service is just the right mix.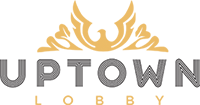 Inside the Uptown Lobby Bar, you'll discover a destination within a destination. Because it seats just 55, it's the relaxing, exhilarating and exclusive spot for friendship and excitement on Friday and Saturday nights. Our award-winning culinary chefs have prepared sumptuous creations destined to become coveted classics. We believe in stunning, handcrafted, and authentic food focusing on fresh ingredients and high quality fare.
Onstage, find your band, your favorite band, your wedding violins — this is your party platform. With top-of-the-line acoustics and set-up for musicians and fans alike, this is an ideal spot for micro shows, album releases, special performances, and so much more.
Just around the corner, find convenient and plush accommodations. Click for discounted Moxy hotel rooms.